Other Accounting Platforms We Work With
We work with just about any accounting platform, including Reckon and Saasu. Talk to us today about your options.
When we say we will use any accounting platform, we really mean it. Given we have a diverse base of clients, we have worked across a range of general and specialist software programs.
These are just some of the additional accounting platforms we recommend and use – if you are interested in a specific program and don't see it on this list, feel free to chat to us about it. Chances are we have used it before and can provide you with additional information.
Saasu
This cloud-based software is low cost and ideal for businesses such as retail stores. Saasu's features include accounting, payroll, invoicing and basic reporting.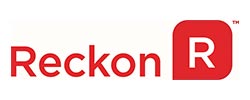 Reckon
Reckon is a cost-effective solution with different options to suit a variety of businesses. The online software has optional add-ons to streamline invoicing, timesheets and payroll.
Advanced Business Management
Keep all of your data in one place with Advanced Business Management. This comprehensive software can be used for accounting, payroll, timesheets, point of sale and inventory.
Moveware
This platform is designed specifically for the removals and storage industry. It offers a booking system, accounting, payroll, invoicing and reporting in one central platform.
SwiftPOS
SwiftPOS is one of the leading point of sale systems for cafes, pubs, clubs, restaurants, shops and supermarkets. It also features real-time reports and a staff clock-on and clock-off system.
Hospitality Genie
Keep your kitchen running efficiently with Hospitality Genie. This program orders product, tracks supplier invoices and has a menu costing feature that calculates your margins.
Green House
Developed specifically for GJ Gardner franchisees, Green House can handle sales, estimating, job administration, accounting, client management, supervising and project management.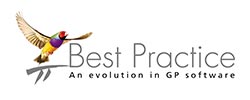 Best Practice
A specialist platform for medical clinics, Best Practice allows you to make appointments, set doctors' schedules, issue patient receipts and manage Medicare and private health claims.
Genie
Genie has desktop and cloud-based software that supports the management of specialist medical practices. Use Genie for appointments, claims, patient receipts and practice management.

Kounta by Lightspeed
With Lightspeed Kounta POS you can manage all your key business operations in one place. Kounta POS takes care of customer service so your staff can focus on customer experience.