"Outsourcing our bookkeeping to Kountable has allowed me to eliminate the need for a full-time employee in this role and reduced this function of our business down to one day per week – giving me more time to focus on the running of our business. The efficiencies that we have gained have meant that our bookkeeping is always up to date, which has allowed our accountants to provide us with real-time information and advice. The advice that Kountable has provided, especially in the areas of payroll, GST and taxation, has been highly beneficial to us. Engaging Kountable to do our bookkeeping has been one of the best decisions that I have made for our business."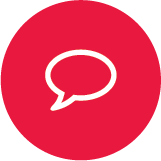 "We have been using the services of Kountable for just on 12 months. During this time, my wife Melody has been able to step right away from any of the bookkeeping duties. We have been in business for just over seven years and the end of month (paying suppliers, etc.) often ended in tears for Melody, due to the extra workload she had while still trying to focus on what she is good at – solving people's uniform issues. Carol assists us at our office weekly and has become one of the family.
Now Melody has freed up time by stepping away from the bookkeeping, she has been able to focus solely on sales and in turn has seen our turnover increase dramatically as well as our profit margin. We now see that it is impossible to do everything yourself when your business is growing, so outsourcing certain duties to the right qualified people is essential for continual growth.
All those years Melody knew she wasn't a bookkeeper, but trying to save a few dollars by doing it ourselves seemed like a good idea at the time – well weren't we wrong. We can highly recommend the services of the team at Kountable to solve your bookkeeping duties."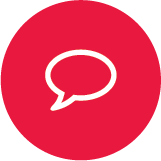 "Kathy's service is personal – she has become part of our small team rather than a contract service provider. Value is added by the work done in-between visits, which ensures we aren't caught up in details that we don't need to deal with here. Kathy has a total understanding of our quirks, rather than treating us as being the same as everyone else."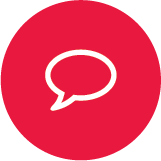 "Kountable has provided bookkeeping and MYOB support services to us for the past six years. Karen has the special ability to tailor the degree of her support and assistance to match the needs and capabilities of her clients and that is what she did for me from the outset. It allows me to carry out the bookkeeping tasks that I am comfortable with – knowing that, if and when things get tough, Karen is not far away. When a crisis occurs, she is easily contactable and very responsive. We consider Karen to be one of our best assets."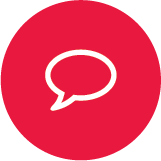 "Our hospital has been using Kountable now for almost four years. Although we started out using their services for only bookkeeping functions, it has been a relief to handover more roles to them as we have become more established – including payroll, superannuation and annual insurance returns. This has allowed me to spend more time looking after my patients and clients and thinking about ways to grow our business.
Karen and the team are very responsive to requests and have a great can-do attitude. They are skilled in using all the new cloud-based applications like Xero, Deputy and Receipt Bank, which make light work out of tracking invoices and receipts, and monitoring costs. They have taken the time to visit our business and meet our partners, and to proactively ask 'Are you happy with our service – is there more we could be doing?'
We have a really productive relationship with Kountable, which takes pressure off me and allows our management team to remain focused on helping animals and clients."